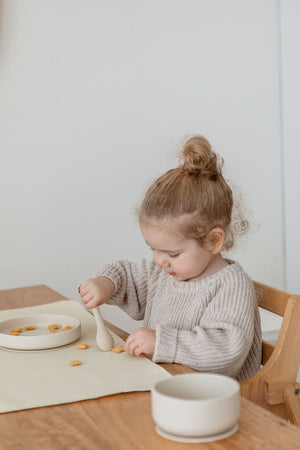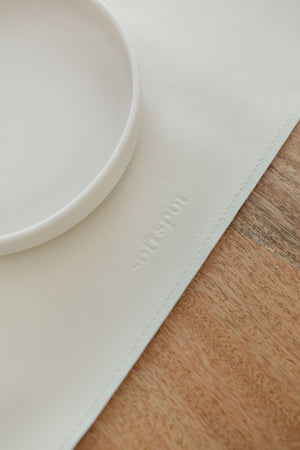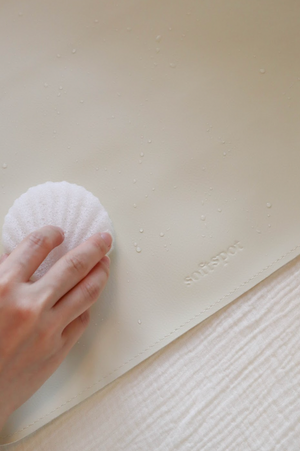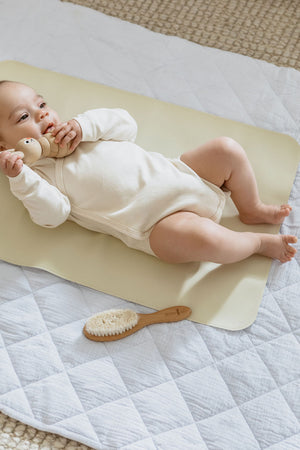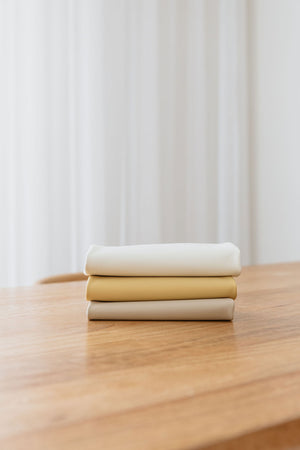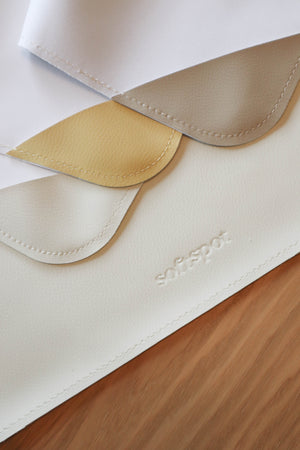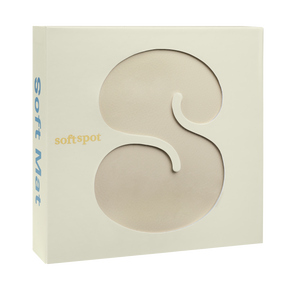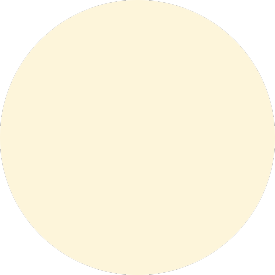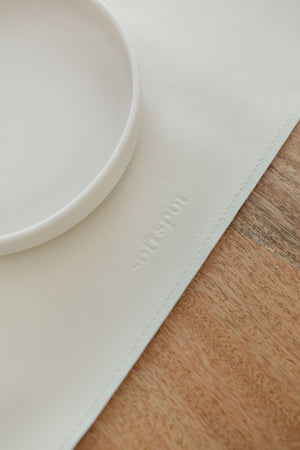 Soft Mat - Milk
Our Soft Silicone Mats are soft on skin, folds compactly and are multi-functional!
Use as a changing, table, craft, or pet mat.
Made from 100% Silicone Leather with fabric backing.

43 cm x 65 cm
As seen on 4-years old Zara, using as a table mat
and 6-months old Taylor, using as a changing mat.
For Best Care:
Pop in Laundry Net. Wash with Cold Water. Line Dry.
Machine Washable.
Note:
Creases and folding lines are to be expected due to the nature of material.
Iron directly on fabric backing to smoothen the lines.