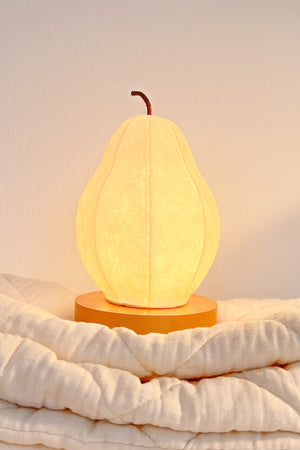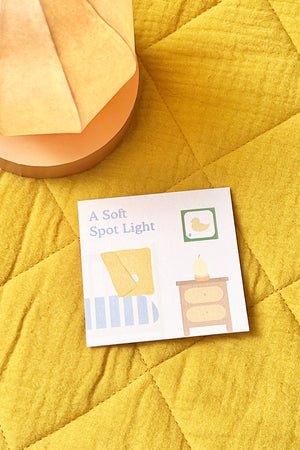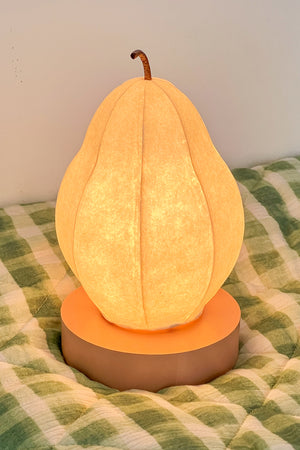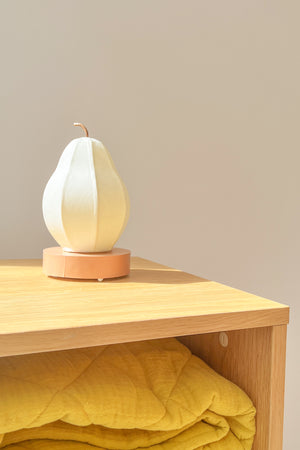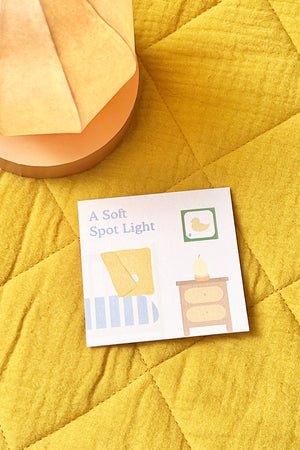 Soft Pear Lamp
Meet our Soft Pear Lamp: the pearfect bedtime compearnion for baby!
Handmade in Japan from fine paper, the Soft Pear Lamp emits a soft warm glow from its cute shape and is such a joy to look at. We also love that it is light and wireless, it just requires 4 AA batteries so you can place the lamp anywhere baby needs.

An online exclusive available in limited quantities.

Soft Pear Lamp measures 10cm at the base and 19cm tall.